O B A V I J E S T
Obrana doktorske disertacije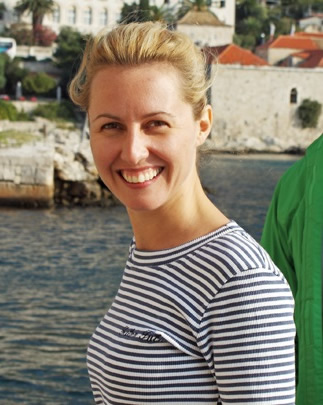 Vijeće međusveučilišnog doktorskog studija Oceanologije na sjednici od 9. rujna 2014. te Vijeće Geološkog odsjeka Prirodoslovno-matematičkog fakulteta Sveučilišta u Zagrebu na sjednici od 12. rujna 2014., prihvatili su izvješće Stručnog povjerenstva o ocjeni doktorske disertacije pristupnice ANE CAR, dipl. ing. molekularne biologije, te odredili Povjerenstvu za obranu doktorske disertacije pod naslovom


"TAXONOMIC COMPOSITION OF EPIPHYTIC DIATOMS (BACILLARIOPHYTA) FROM AREAS AFFECTED BY INVASIVE MACROALGAE CAULERPA TAXIFOLIA (VAHL) C. AGARDH AND CAULERPA RACEMOSA (FORSSKÅL) J. AGARDH (ADRIATIC SEA, CROATIA)" u sastavu:


doc. dr. sc. Zrinka Ljubešić, PMF, Biološki odsjek, Zagreb,
dr. sc. Ante Žuljević, viši znanstveni suradnik, Institut za oceanografiju i ribarstvo, Split,
prof. dr. sc. Ivan Sondi, Rudarsko-geološko-naftni fakultet, Zagreb.

Zamjena: doc. dr. sc. Marija Gligora Udovič, PMF, Biološki odsjek, Zagreb.
Mentori doktorske disertacije su:

Prof. dr. sc. Andrzej Witkowski, Corresponding Member of the Polish Academy of Sciences, Palaeoceanology Unit, University of Szczecin, Poland
Dr. sc. Nenad Jasprica, znanstveni savjetnik, Institut za more i priobalje, Sveučilište u Dubrovniku, Hrvatska
ANA CAR branit će doktorsku disertaciju u ponedjeljak, 22. rujna 2014., u Vijećnici Biološkog odsjeka Prirodoslovno-matematičkog fakulteta Sveučilišta u Zagrebu, Rooseveltov trg 6.